Resources - Bears & Chairs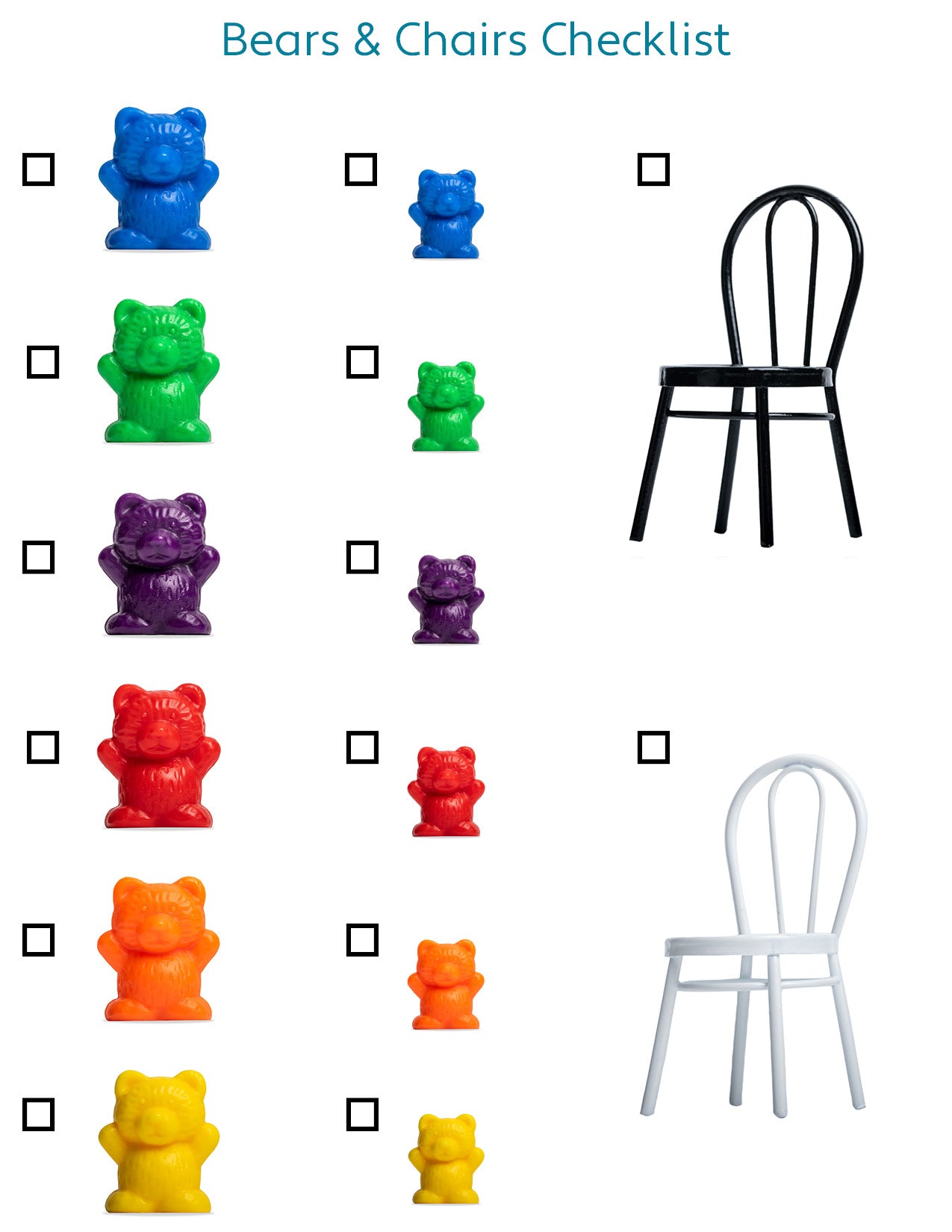 Checklist
Use the checklist to ensure the child has the vocabulary they need to be a successful listener and speaker. It's also a great way to make sure everything is packed up when you're done playing!
Download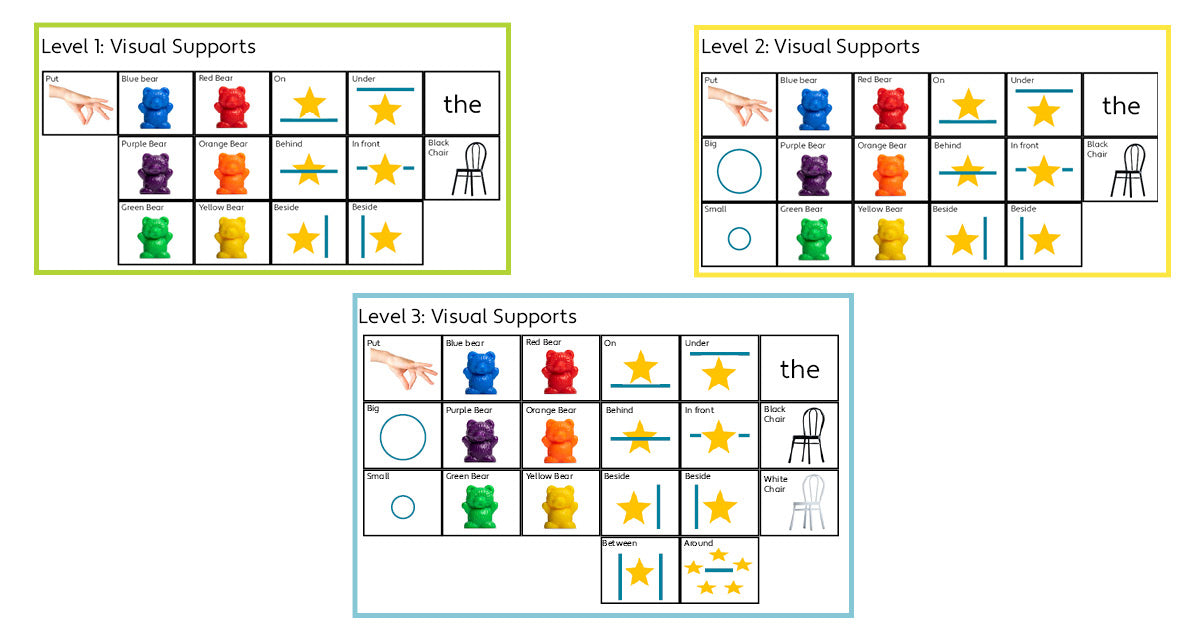 Bears & Chairs Visual Supports
Custom visual supports help children who require more information in order to understand or use instructional language.
Download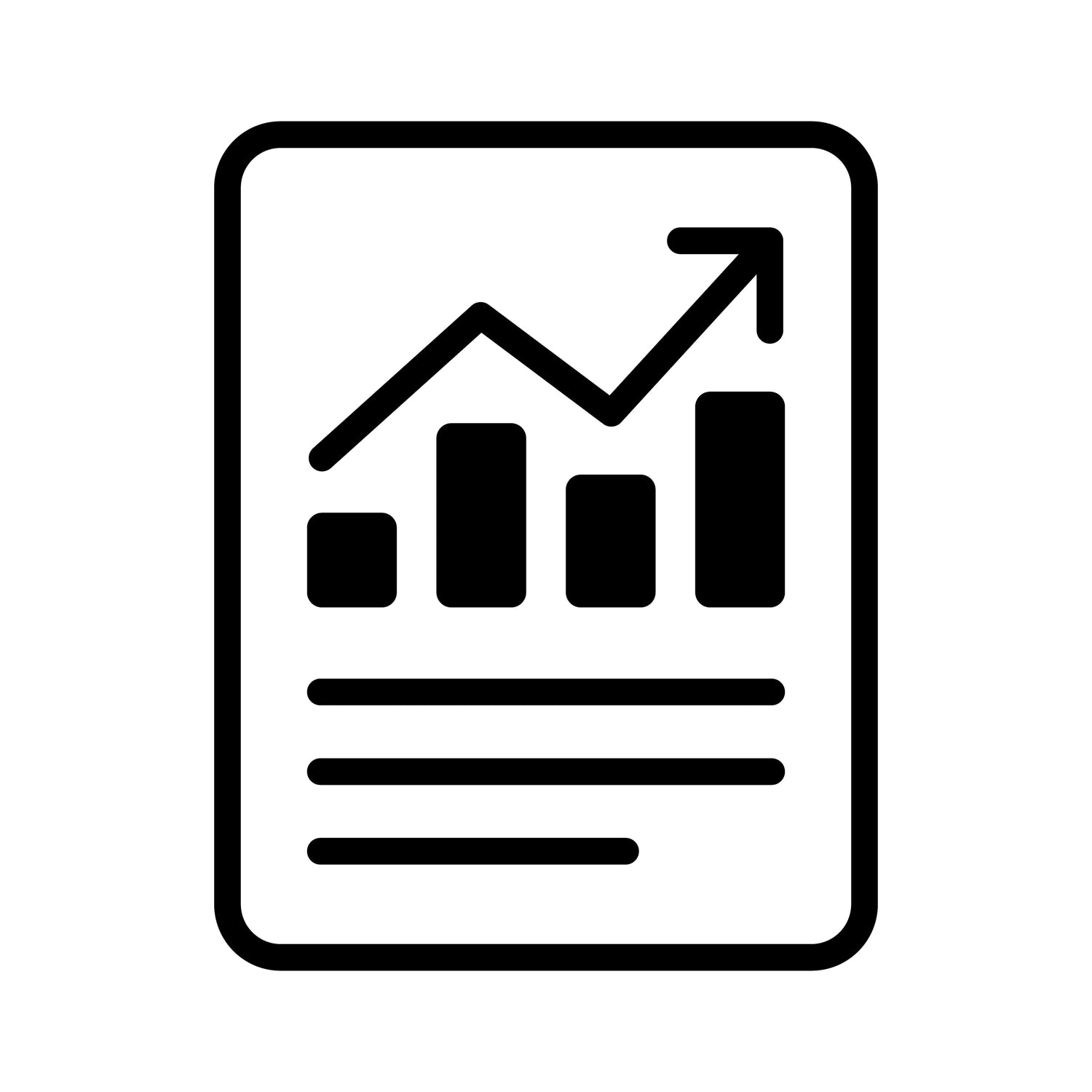 Data Sheets
Download the individual and classroom data sheets so that you can keep track of progress and identify challenging concepts.
Download